WELCOME TO OFFICIAL
MY SUMMER CAR GAME PAGE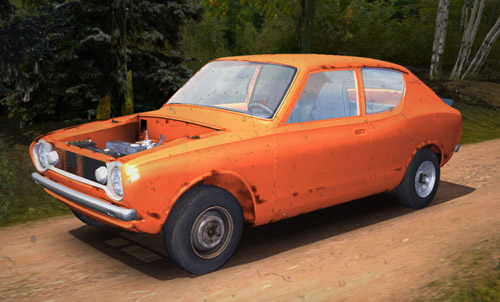 ---






---
MY SUMMER CAR is a game about car building and everlasting Finnish summer. Summer is

and this game is

!
Never before is a car game designed with such emphasis on realism, in bad and in a good way. Small error and you die. It could be that you forgot to tighten brake linings, or that you forgot to bolt wheels properly.

The maximum speed for the car might be only 165kmh (downhill), but it is all horror already at 80kmh. Of course, you can always order some

stuff from other side of the world, and tune up the engine so that you hit 200kmh. So have fun with:::::::::::::::
I am making this game because this game needs to be made. This is not made because this is fun game, but because it is NOT!

---
IMPLEMENTED
Detailed driving simulation with Pacejka tire model

Car operating requires H-type shifter and clutch

Super difficult hardcore car building puzzle

Walking simulator

Car stereos with installable subwoofers

Camera to take photographs

Dead boring highway

Extensive damage system, for parts dropping off and wear and tear

Parts shop for spare parts and tuning parts

Does have graphics of some sort

Human waste tank truck driving

Listen drunk people talk

Drunk NPC's

Passing out and waking up in random place

AI road traffic

Able to go to sauna, drink alcohol beverages and get wasted

Radio channel

Ability to import own OGG songs to radio

Rallycross-style dirt track

Strawberry picking

Drivable cargo van

Drag strip and local drag racing events

Ability to steal fuel

Ability to make kilju and sell it to get some cash

Car inspection process

Online leaderboard rally event

Window stickers, like "More beer"

Complete car build up from spark plug to full body tuning

Engine simulation with changing damage and performance scenarios

Early 90's Finnish countryside setting

Play slot machine in bar

Ability to chop wood for money

Rowing boat (well it became motor boat)

Drivable muscle car with true to life automatic transmission

Fully functional dashboard similar to flight simulator

Chop wood

Brake fluid, oil, coolant, fuel, carburetor management

Fast and dangerous dirt roads

First person controls, no immersion breakers

Permadeath

Drivable tractor

Physics bugs

PC-only game

PLANS, BUT NOT PROMISED!
Lively environment with houses, nature and animals

---
---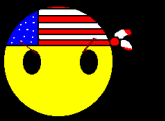 ---
19.8.2016 Changelog is back online
9.8.2016 It took us 6 days to pass Steam Greenlight, a huge thanks to you all!
2.8.2016 Game has been submitted to Steam Greenlight!
18.1.2016 Game site moved to another domain
29.3.2015 Updated changelog, updated screenshots and video
3.3.2015 Added full development changelog for those who are interested, also links to Twitch and Steam group
12.2.2015 Official Steam-group here: steamcommunity.com/groups/mysummercar
24.11.2014 BUILD number 154 has released for testers. And we are ONLINE in the Interweb!
There is a modern thing called SOCIAL MULTIMEDIA, so My Summer Car went there as well!
Copyright AMISTECH GAMES, Johannes Rojola & Kaarina Rojola 2016-2022

---